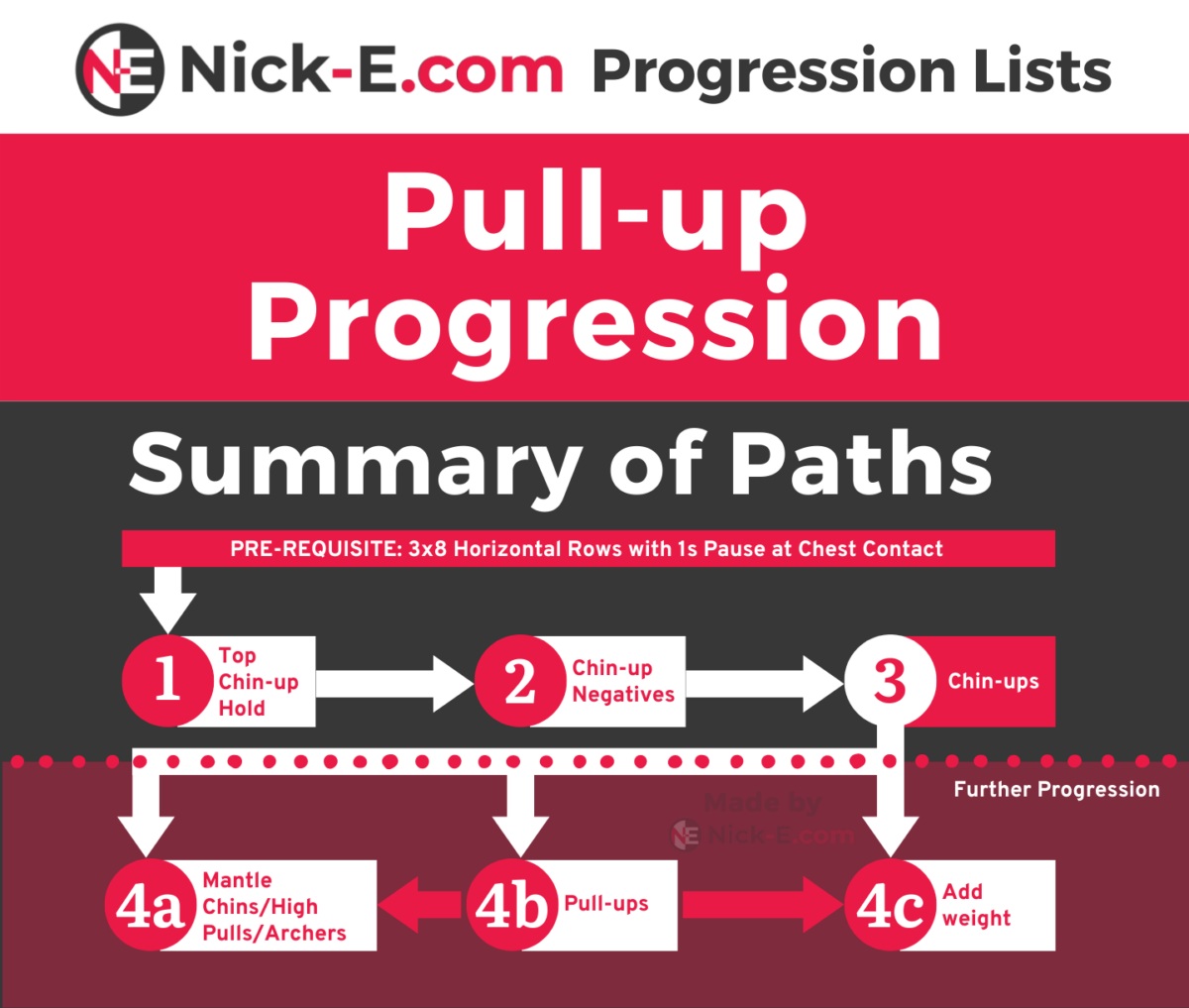 Top Chin-up Hold
Ideally should be able to get your collarbone level with or touching the bar. At a minimum, your chin should be past the bar with your neck in a neutral (non-craning) position.
Progress once you can do 3x20s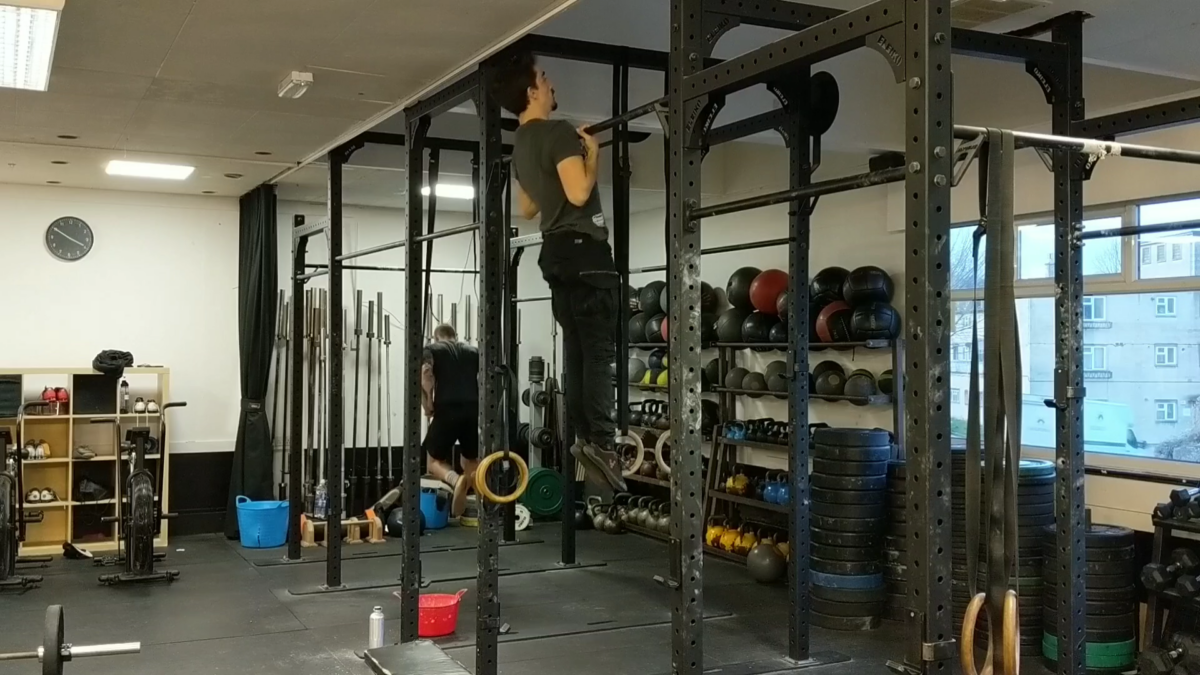 Chin-up Negatives
(NOTE: This video is of pull-up negatives, as a placeholder until a video of chin-up negatives can be filmed. The only difference is that your palms should be facing you in a chin-up)
Ideal tempo is:
1 second hold at the top
3-4 second descent
1 second hold at dead hang
Chin-ups
Further Progressions
Pull-ups
Weighted Pull/Chin-ups
(Form is same as normal pull-ups, with weight added. Video coming soon)
Mantle Chins
(Video coming soon)
Archer Pull-ups
(Video coming soon)
High Pulls
(Video coming soon)
Your Account
Follow me on Social Media!