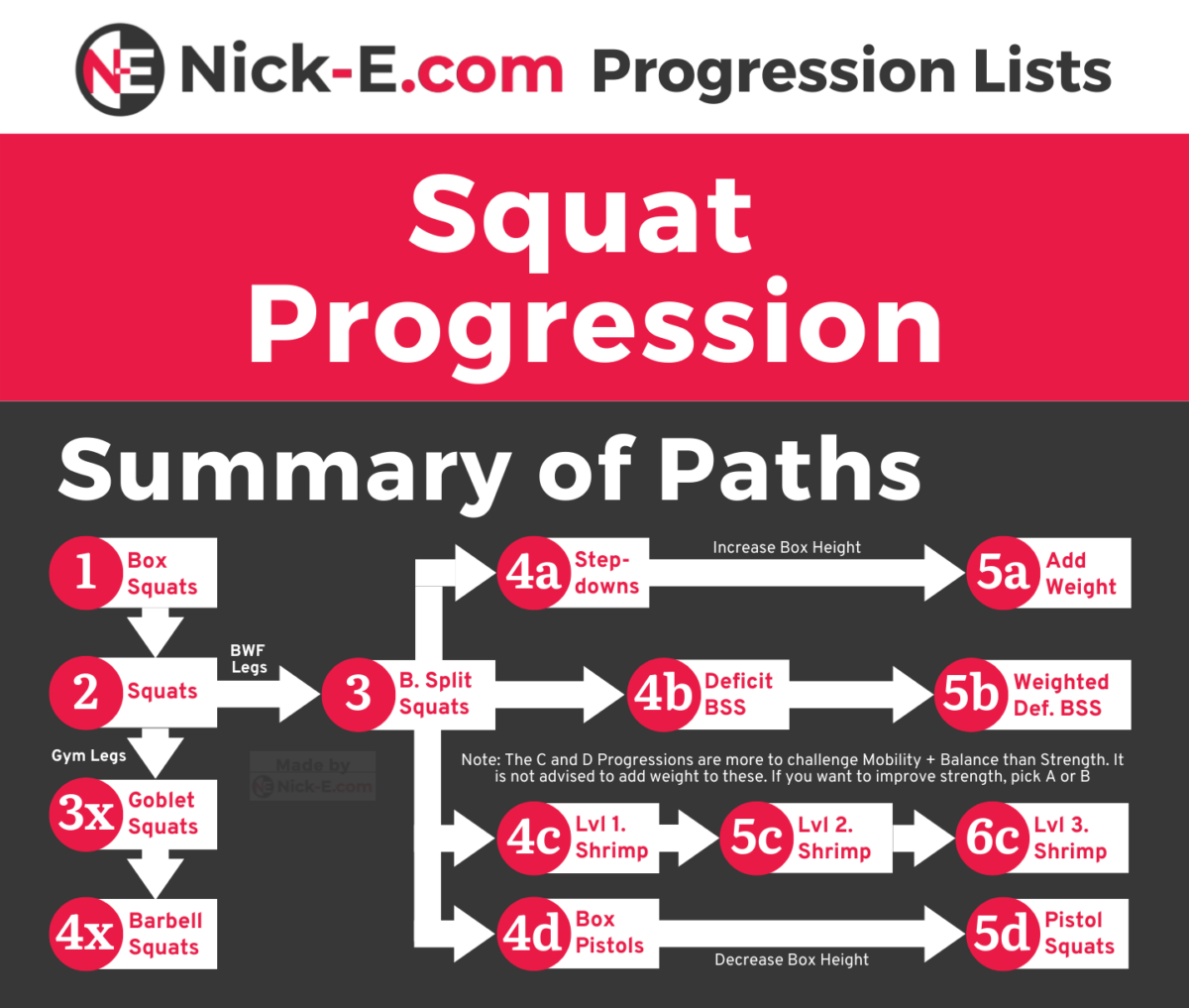 Box Squat
Squat
Bulgarian Split Squat
Progressing BSS
Deficit BSS (+/- Weight)
Progressing Stepdowns
Stepdowns (+/- Weight)
Shrimp Squats
Level 1 Shrimp
Level 2 Shrimp
Level 3 Shrimp
Pistol Squats
Box Pistol
Pistol Squat
Gym Progression:
Goblet Squat
Barbell Squat
Support the Creator!
---
I make a lot of my content for free because I want to help people as much as I can, and want to make fitness as accessible and easy to understand as possible, I wouldn't think of charging for any of what you see here, but running this site (and being alive!) has some costs associated with it!
If you like this content a lot, want to keep the site ad-free, and want to say thanks to the person that made it (me!), you can send me a one-off or monthly tip on Ko-fi here! Also, I have a premium exercise library hosted on this site with currently over 150 exercises in it that you can subscribe to for only £5 per month. If you do decide to sign up, it'd be even better for you than donating anyway, because you get some nice premium content as well!