Core Progression A: Deadbugs, Planks, Ab Wheel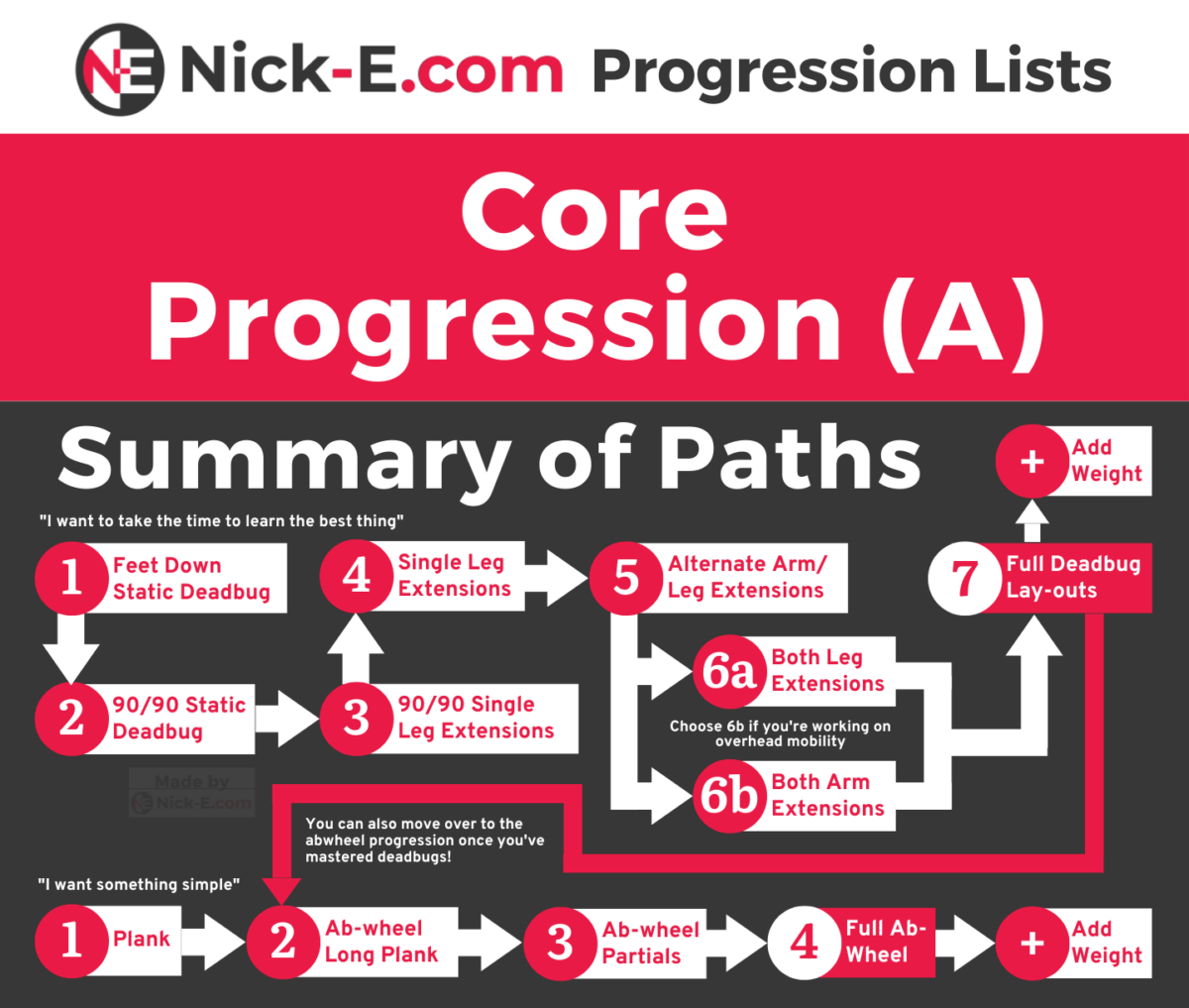 Dead Bug Progression:
Feet Down Static Hold/Bracing Practice
Feet-Up 90/90 Static Deadbug
90/90 Single Leg Extension Deadbug
Single Leg Extension Deadbug
Alternate Arm/Leg Extension Deadbug
Both Arm Extension Deadbug
Both Leg Extension Deadbug
Full Deadbug Layouts
Full Deadbug Layouts + Weight
Plank to Ab-Wheel Progression:
Plank
Abwheel Long Plank
Abwheel Partials
Full Abwheel
Weighted Abwheel
Core Progression B: Bird-Dogs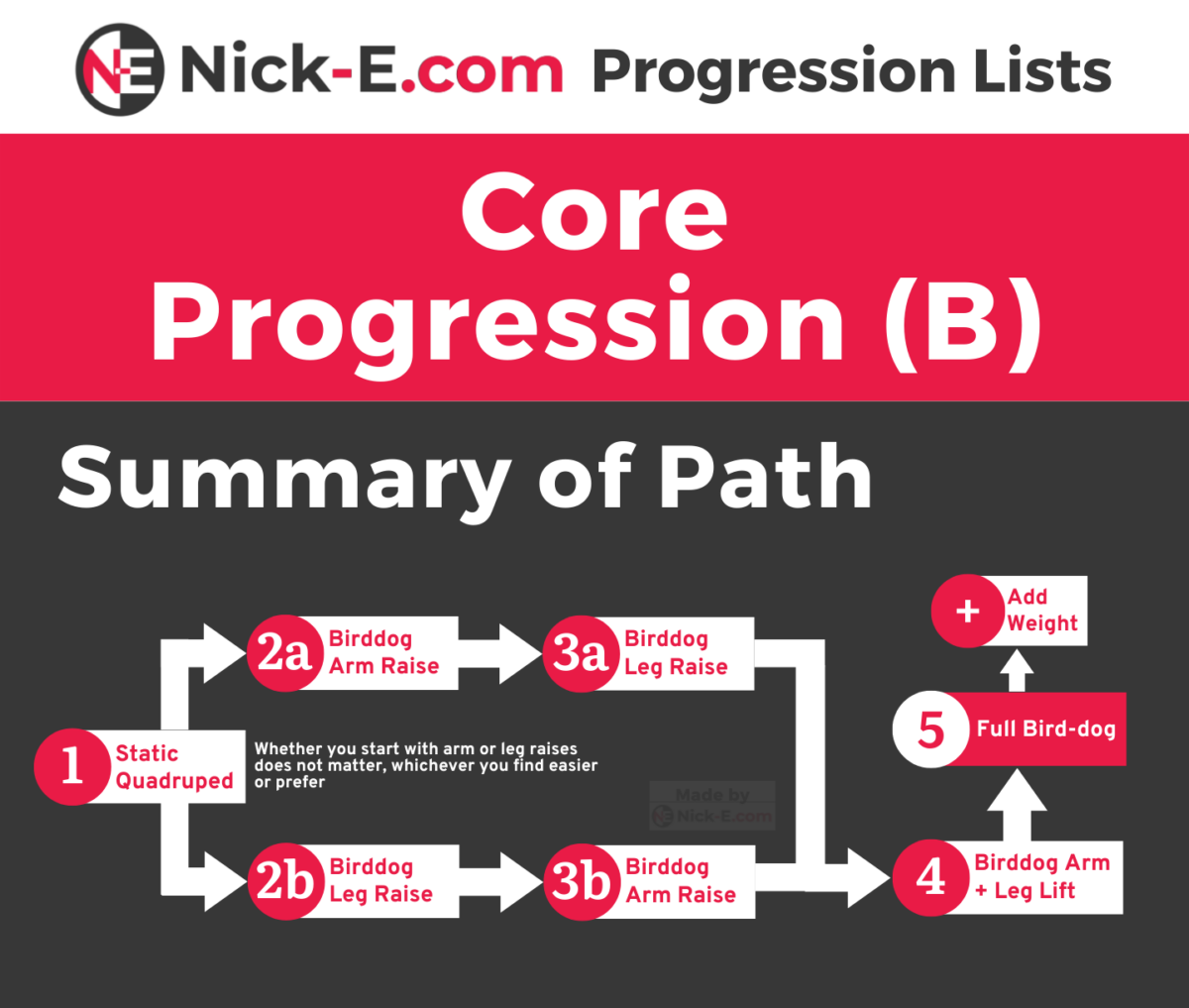 Static Quadruped Hold
Birddog Arm Raise
Birddog Leg Raise
Birddog Alternate Arm/Leg Raise
Full Bird-dog
Support the Creator!
---
I make all this content for free because I want to help people as much as I can, and want to make fitness as accessible and easy to understand as possible, I wouldn't think of charging for any of what you see here, but running this site (and being alive!) has some costs associated with it! I've never liked the idea of littering my website with ads, so I have been keeping the site ad free for as long as I've been running it. However, that means that even though the website gets fairly high traffic, it doesn't make any money on its own!
While I dont have a patreon or other methods of flat out donation, if you like this content a lot, want to keep the site ad-free, and want to say thanks to the person that made it (me!), I do have a premium exercise library hosted on this site that you can subscribe to for only £5 per month. If you do decide to sign up, it'd be even better for you than donating anyway, because you get some nice premium content as well!
Your Account
Follow me on Social Media!