Core Progression A: Deadbugs, Planks, Ab Wheel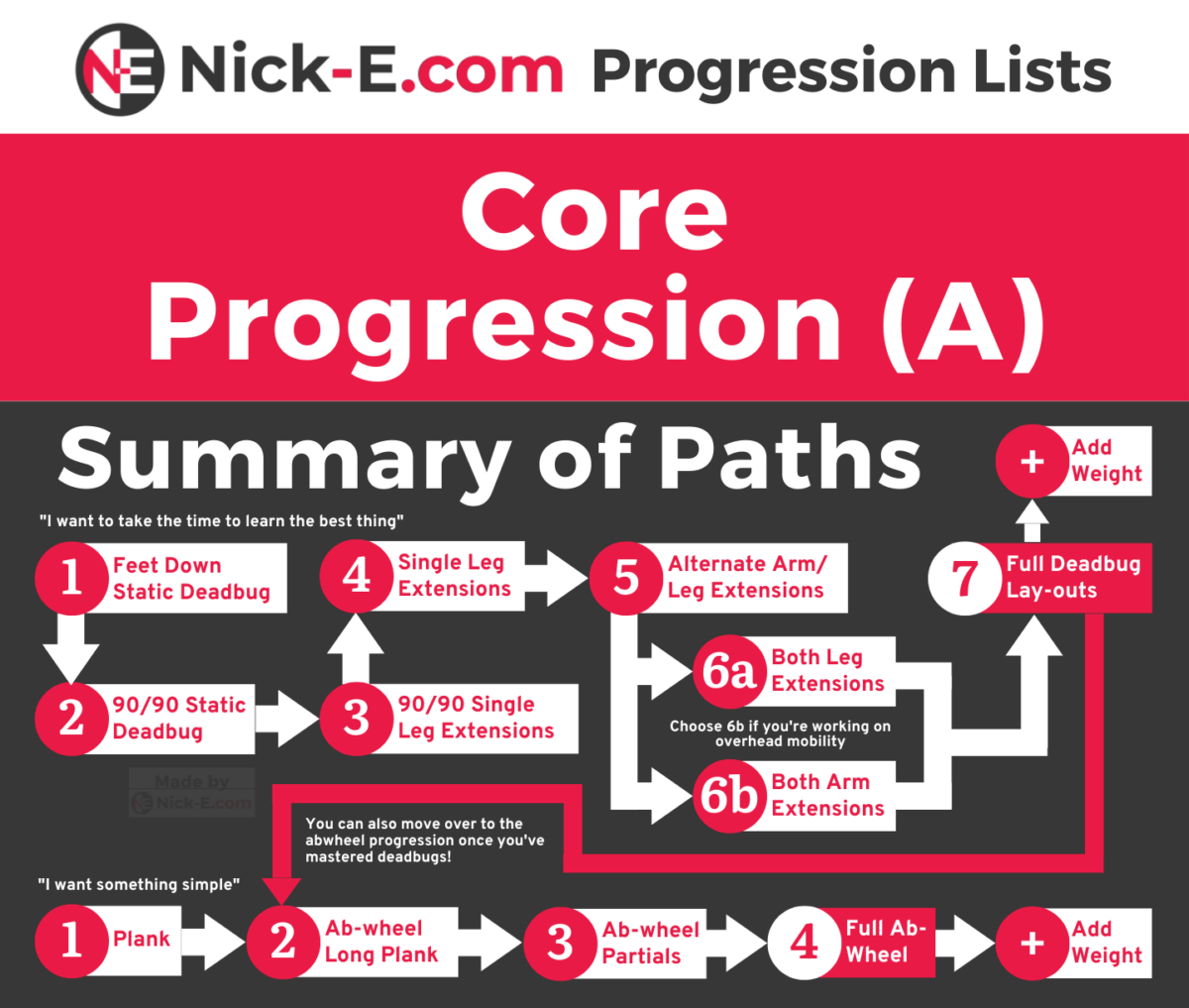 Dead Bug Progression:
Feet Down Static Hold/Bracing Practice
Feet-Up 90/90 Static Deadbug
90/90 Single Leg Extension Deadbug
Single Leg Extension Deadbug
Alternate Arm/Leg Extension Deadbug
Both Arm Extension Deadbug
Both Leg Extension Deadbug
Full Deadbug Layouts
Full Deadbug Layouts + Weight
Plank to Ab-Wheel Progression:
Plank
Abwheel Long Plank
Abwheel Partials
Full Abwheel
Weighted Abwheel
Core Progression B: Bird-Dogs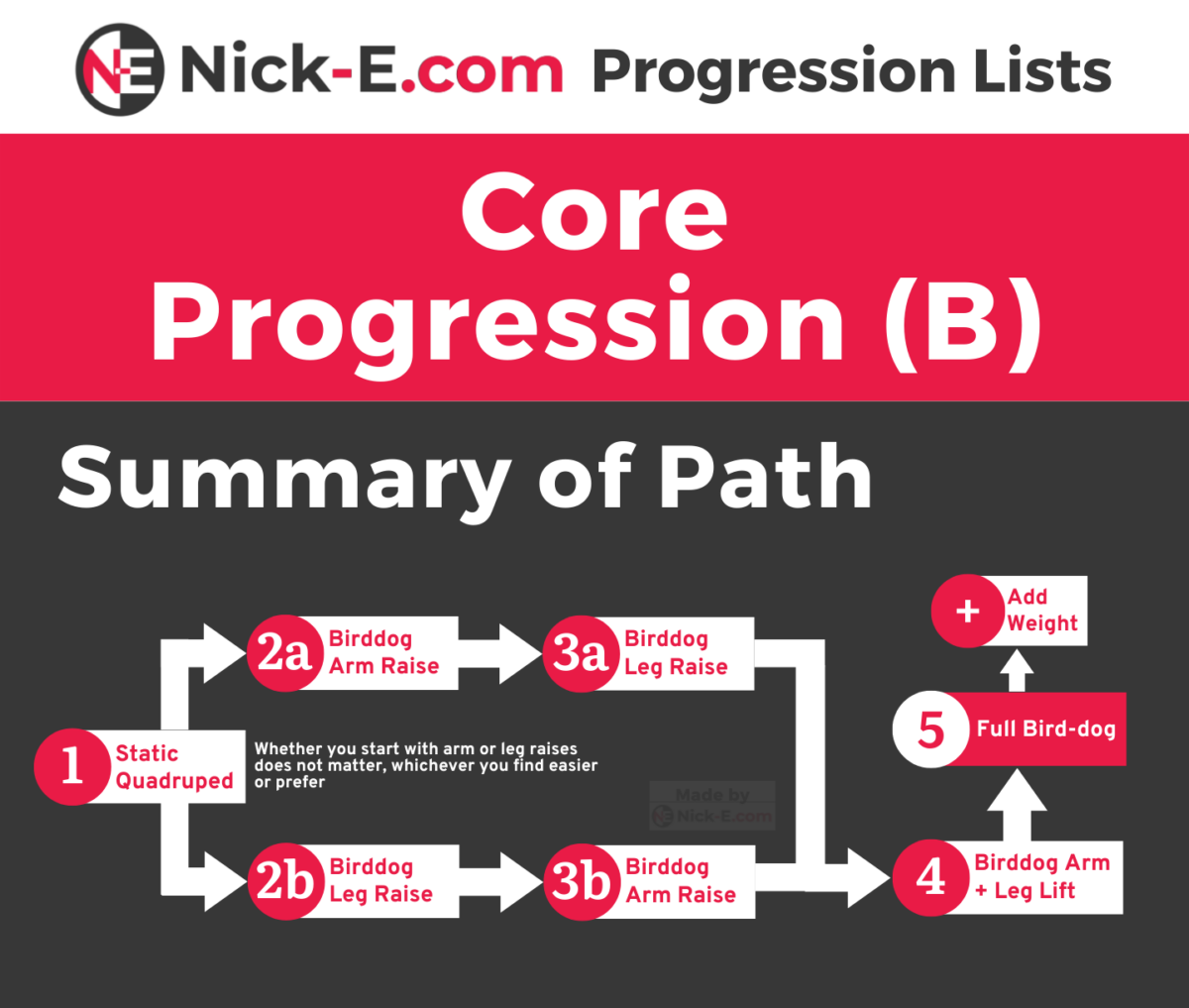 Static Quadruped Hold
Birddog Arm Raise
Birddog Leg Raise
Birddog Alternate Arm/Leg Raise
Full Bird-dog
Support the Creator!
---
I make a lot of my content for free because I want to help people as much as I can, and want to make fitness as accessible and easy to understand as possible, I wouldn't think of charging for any of what you see here, but running this site (and being alive!) has some costs associated with it!
If you like this content a lot, want to keep the site ad-free, and want to say thanks to the person that made it (me!), you can send me a one-off or monthly tip on Ko-fi here! Also, I have a premium exercise library hosted on this site with currently over 150 exercises in it that you can subscribe to for only £5 per month. If you do decide to sign up, it'd be even better for you than donating anyway, because you get some nice premium content as well!